ALUMNI ACTIVITIES
The Ovie Brume Foundation has a pool of alumni who are excelling as young entrepreneurs and career professionals.  Recently, some alumni have been volunteering with younger members of the Foundation as part of their commitment to giving back to their community.  During the 2016 Summer Camp, Nasir Ahmed and Victoria Okoro facilitated sessions on various vocational skills ranging from catering, to beading making and make-up.  Adedeji Alebiosu is the Executive Director of the social enterprise Made In Nigeria Project and regularly facilitates public speaking sessions with the foundation members.  Mohammed Ali also facilitates the dance classes with other alumni at the Foundation twice weekly.
ALUMNI CHAMPIONS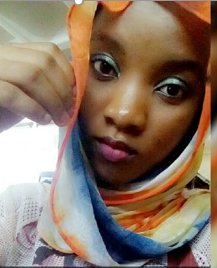 NAOMI OSUJI
Naomi Osuji is presently a student of Yaba College of Technology in the department of Mass Communication. She became a member of the Ovie Brume Foundation in 2009 and an alumnus in 2015 after graduating from Secondary school. Naomi believes that the Foundation has tremendously impacted her life positively. Naomi enrolled in the literacy programme and computer classes, which helped develop her study skills and reading comprehension; and a result she recorded great improvement in her academics. As a young member of the Ovie Brume Youth Centre, Naomi was exposed to various opportunities, which helped her make informed decisions. One of such opportunities was, "Meet the Professional", a forum where students meet with various exceptional professionals in their chosen fields. The forum shaped Naomi's decision to pursue a career in Mass Communication majoring in Journalism and Public Relations after meeting with Ms. Rekia Zubairu and she has gone on Job Placement with the Nigerian Television Authority (NTA 2 Channel 5). Today, Naomi is an ambassador of the Foundation and a role model to other young members. She is always at hand at the youth centre to give back to the younger generation.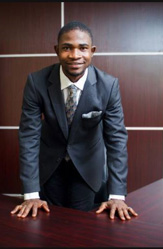 ADEDEJI ALEBIOSU
Adedeji Alebiosu runs The Made in Nigeria Project, a social enterprise aimed at reigniting the will for nation building socially, politically and economically. The initiative seeks to celebrate and promote everything uniquely positive about Nigeria as a people and as a nation. Adedeji's passion for Nigeria coupled with the exposure he got while he was a member of the Ovie Brume Foundation Youth Centre between 2005 and 2009 informed his decision to initiate the "Made in Nigeria" project. Moreover, the will to get other young people to believe more in their own potential, their country and the consciousness of the role young people play in national development regardless of the daunting socio-economic challenges has been a driving force of this initiative. As a young leader, Adedeji believes that young people have the potential to proffer lasting solutions and be "Made in Nigeria", without having to seek for greener pastures abroad, believing that a greater and enviable nation in Nigeria is possible. Adedeji also seeks to be one of Africa's most sought after young leaders playing a pivotal role in its growth and development. His vision is to be of service to humanity, influencing, creating and proffering lasting solutions that will trigger real change, add value, make a difference and bring about change in Africa in terms of policy, governance and leadership.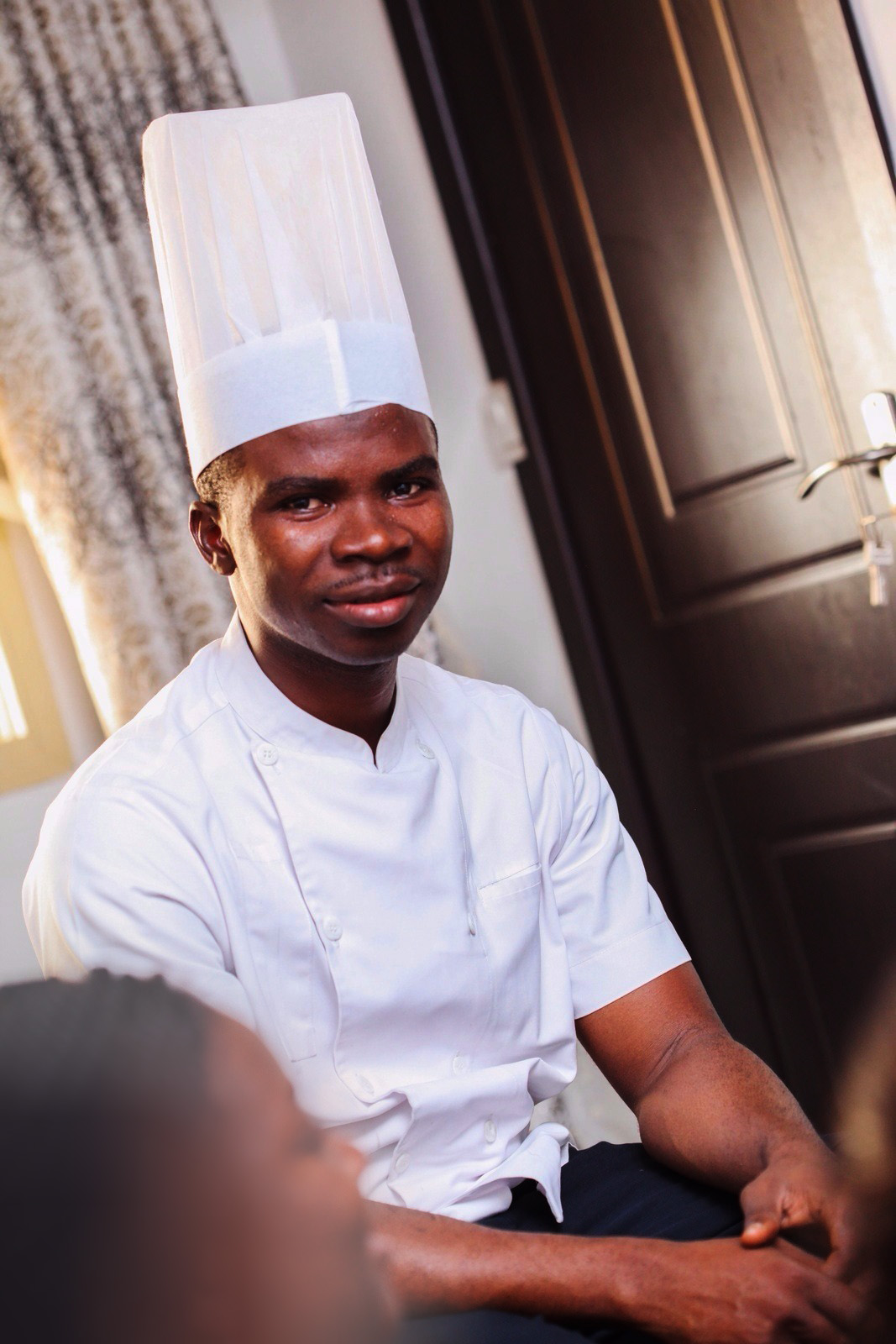 NASIRU AHMED
Nasiru Ahmed is the Founder and Head Chef of NASCOGRILLS, a mobile food service that provides high quality meals, canapes and drinks for events at affordable prices. While a student at Kuramo Senior Secondary College Victoria Island, Nasiru was a pioneer member of the Ovie Brume Youth Centre where his favorite activities were ICT, Communications and Photography. He was also a beneficiary of the Ovie Brume Foundation Tertiary Education Scholarship while studying Hospitality Management at Yaba College of Technology, Lagos. Nasiru's journey in the hospitality industry actually began when he applied for a job as a cleaner at Mr Biggs. During his job interview, he expressed a desire to learn all aspects of restaurant business, using the multiple skills he had acquired during his tenure as a member of the Ovie Brume Youth Centre. Although Nasiru was initially hired as a cleaner, he was eventually seconded to the kitchen to understudy a baker. Impressed by the result of his assessment after a week, the management made him an assistant baker. After leaving Mr Biggs, Nasiru worked at other restaurants including Barcelos Restaurant and News Café, The Palms, before leaving to start his own business. Nasiru cites his ability to read well and communicate as the biggest impact the Ovie Brume Youth Centre had on his life. The Literacy classes that he attended at the Youth Centre after school helped him to develop an interest in reading and this enabled him to record a tremendous improvement in his communication skills, which stand him in good stead today as a business owner. Today, he is able to express himself articulately in speech and writing, essential requirements for a business owner. While a member at the Ovie Brume Youth Centre, Nasiru also learned some photography skills, which have contributed to the growth of NASCOGRILLS. He is able to use his knowledge of photography to take exquisite pictures of new recipes and dishes and share them with his customers on various web-based platforms. Nasiru recalls how he was never short of cash while in school because his ability to cook and take pictures allowed him to earn an income and support himself as he would either cook or take pictures to make ends meet. Nasiru's biggest dream is to own restaurants across Africa someday. He is grateful for the part that the Ovie Brume Foundation has played in his story.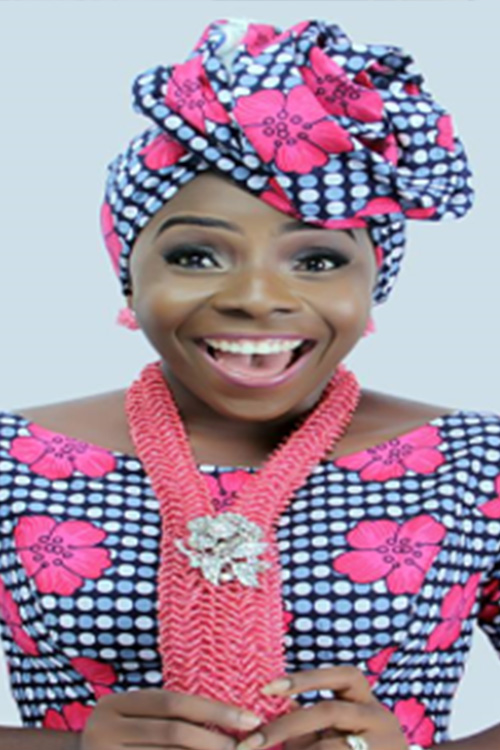 VICTORIA OKORO
Victoria Okoro is an emerging entrepreneur who founded "De Creativicky Collectionz Ltd". She studied marketing at the University of Calabar, but she is passionate about different forms of crafts for beads that impact the lives of fellow youths. Her flare for arts and crafts developed when she enrolled at the Ovie Brume Foundation during secondary school. Through some extra curriculum activities such as tie and dye, painting and bead making she developed a passion for bead crafts, which has now become very lucrative. Victoria's enrolment at the Ovie Brume Foundation Youth Centre exposed her to numerous activities. Her participation in the literacy class helped improve her vocabulary and communication skills as she subsequently emerged the "Spelling Bee" champion – a competition organised by the Lagos State Government under the administration of Senator Ashiwaju Bola Ahmed Tinubu. She represented her school Girls' Secondary Grammar School Obalende (G.S.G.S.O) and Eti-Osa local government at the national level for two consecutive years. Victoria's contribution at the Youth Centre earned her a position as the centre's Youth Female Captain. At that time, she won an award as the most punctual and active student in the theatre art department. As a lover of art, culture and adventure, Victoria attended the Glitz fashion week 2013 in Accra, Ghana. This gave her great exposure and insights about her craft and how enterprising it is. On her return from Ghana, she was hosted on an interview by Television Continental (TVC) where she spoke extensively about entrepreneurship and the way forward for Nigerian youths. Victoria has attended many exhibitions such as, but not limited to "Untapped resources" Abuja, "Black Heritage Festival" Badagry, "National Bar Association" annual conference Kaduna, "NAFEST" Bayelsa, "Arts & Skills exhibition" National theatre Iganmu Lagos, Niger Delta Arts & Skills exhibition Calabar, AFAC 2013 Abuja. She is currently the Bead instructor and Assistant project director at the Southern Business Academy, where people are groomed to become independent entrepreneurs. Victoria is passionate about positive change in the society, enthusiastic and aspiring to become an employer of labour. She is striving to be among the leading women in Nigerian society and one of the largest bead producers in Africa and the world at large. She would like to partner with both local and international organisations to help youths both at home and in the diaspora.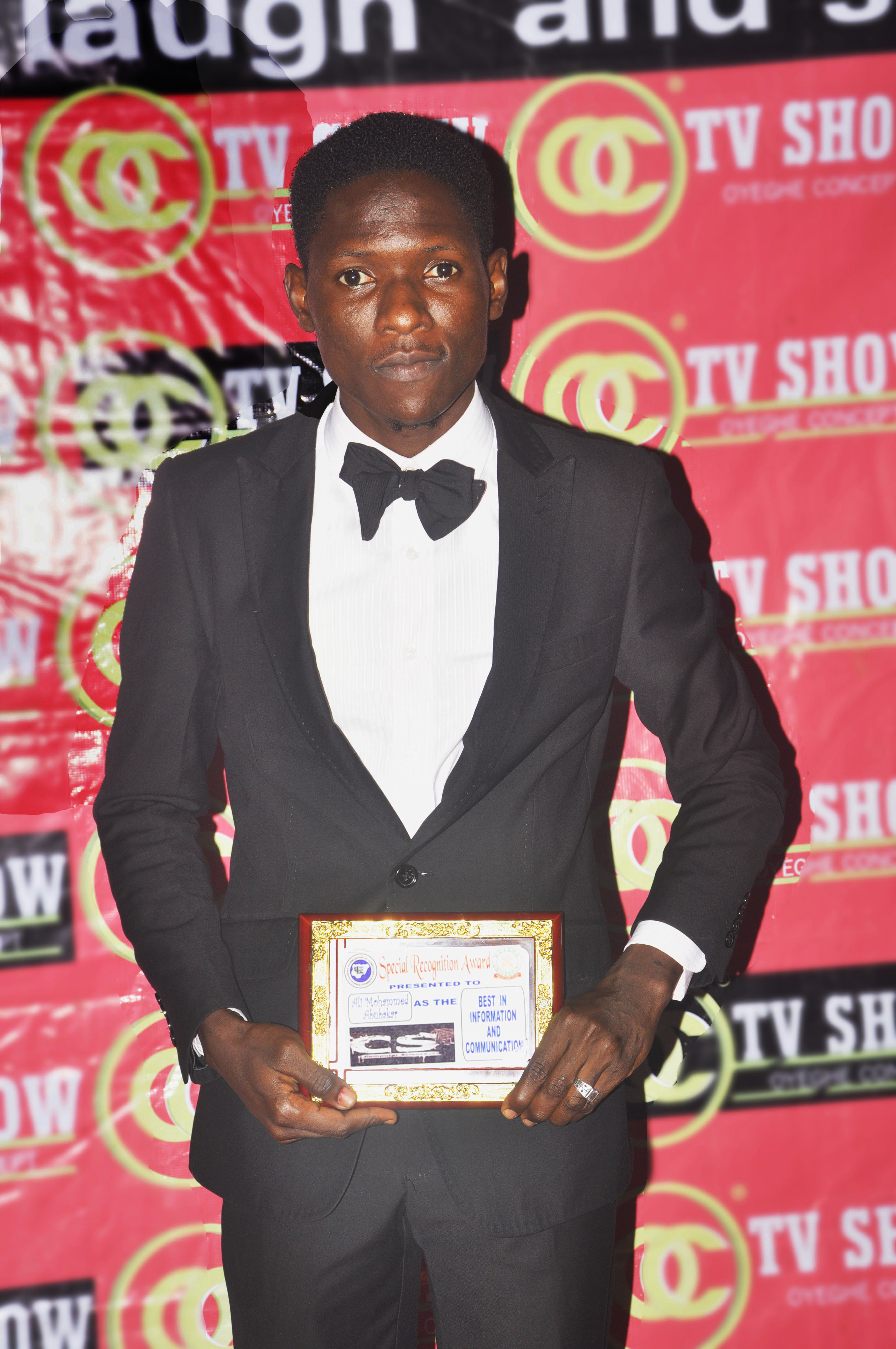 Mohammed Ali
Mohammed Ali joined the Ovie Brume Youth Centre in 2004 as a young talented boy with big dreams. Among the first generation of youth members, he recognised the opportunities provided by the Ovie Brume Foundation, which he used to nurture his skills and abilities, build his confidence and to excel. Whilst at the Youth Centre, Mohammed actively participated in dance and drama classes, later becoming and instructor at the Foundation. He worked as an intern for the Bank of Industry several times as part of the job placement programme offered during the summer holidays. His first opportunity to use a computer was at the Centre, which also helped inform his career choice in Information Technology as part of the career development programme. Mohammed's commitment and active participation in the work of the Foundation as a youth volunteer led him to become the first ever beneficiary of the Project No Excuses Scholarship for Tertiary Institutions, where he studied in Ghana and the Niger Delta. In 2016, Mohammed graduated with a CGPA of 4.48, a Second Class Upper Division from Novena University Ogume Delta State, with a major in Information Technology from the Department of Computer Science and Mathematics. He was the overall best student in the class of Information Technology. Whilst at university, he was an executive of the Nigerian Association of Computer Science Student (NACOSS), and developed a class called PDC (Personal Development Class), which was solely focused on developing students, giving them hands-on practical sessions and motivating them on the need to be good technically before graduating from school in order to improve their employability. Mohammed hopes to continue his studies with an MSc in Digital Security and eventually start his own company. He plans to continue his involvement with young people at grass roots level as a volunteer, helping others to realise their potential. "All my achievements were made possible because of the existence of Ovie Brume Foundation. As its motto says, "To God who gives joy and purpose to my youth" he gave me joy and purpose. I will reach out and give out" Mohammed Ali is currently doing his youth corps service in Adamawa State.