BOARD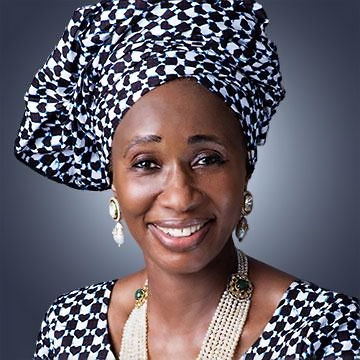 EVELYN OPUTU -
Chairperson
Evelyn Oputu established the Ovie Brume Foundation with her daughters in 2003 and serves as the Chairperson, Unified Board of Directors. She began her career in banking in 1976 with ICON Merchant Bank Ltd and joined International Merchant Bank (IMB) in 1982 where she was appointed General Manager IMB Securities in 1989 and Executive Director in 1990. Ms. Oputu served as Executive Director at First Bank of Nigeria Plc between 1991 and 1997 and later ran a manufacturing business until her appointment at the Bank of Industry in 2005, where she served as the Chief Executive Officer, Managing Director until 2014. She is a board director for several organisations, an alumnus of the University of Lagos and the Harvard Business School and has over forty years experience in the profit and not for profit sectors, which she brings to the board.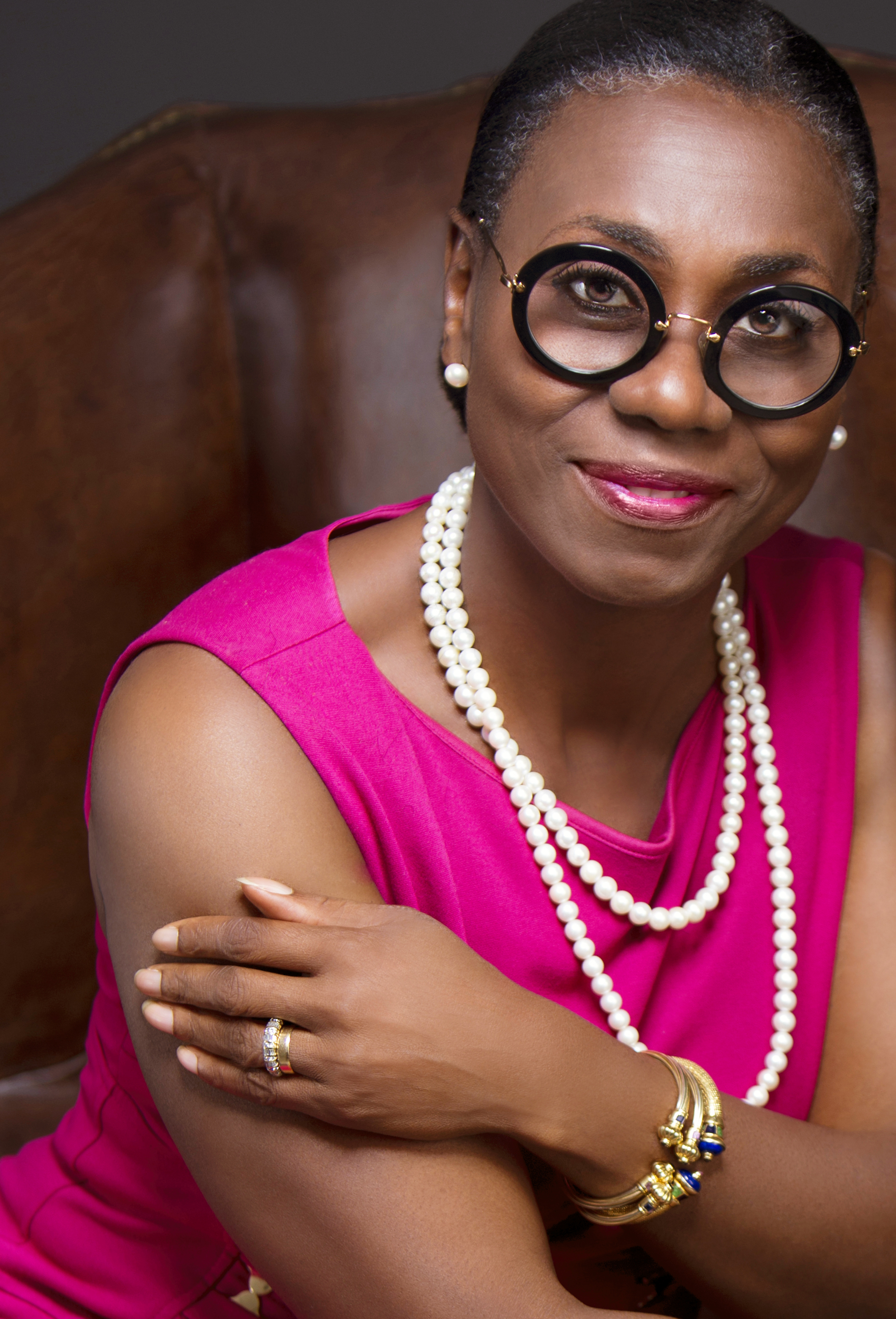 IFEOMA IDIGBE -
Organisational Development and Strategy Development
Ifeoma Idigbe has been actively involved in the Ovie Brume Foundation since its inception in 2003. She began her career in IMB (International Merchant Bank) in 1982, leaving in 1993 as the General Manager/Director of its' affiliate, IMB Securities Limited. In 2011 she became Executive Director, Finance and Administration at the Benin – Owena River Basin Development Authority (a federal government parastatal under the Federal Ministry of Water Resources) having spent the years immediately prior to this appointment as the Chief Executive of Newbridge Associates Limited, a business consulting and training company working with organisations such as the Bank of Industry, KPMG, Accenture, MTN, and Fidelity Bank amongst others. She is involved in charitable and social causes through the following organisations - founding trustee and current chairman of the board of trustees of WIMBIZ [Women in Management, Business and Public Service], board member of Lagos Resource Centre, board member of Marriage & Family Life Unit of the Catholic Archdiocese of Lagos, patron of the Guild of Fine Artists of Nigeria. She brings her leadership, creative and organisational abilities, interests in financial analyses, people management, and organisational culture and behaviour, to the board of the Foundation. Her current passion is to support SMEs to succeed so as to ensure that Nigeria's economic potential is realised.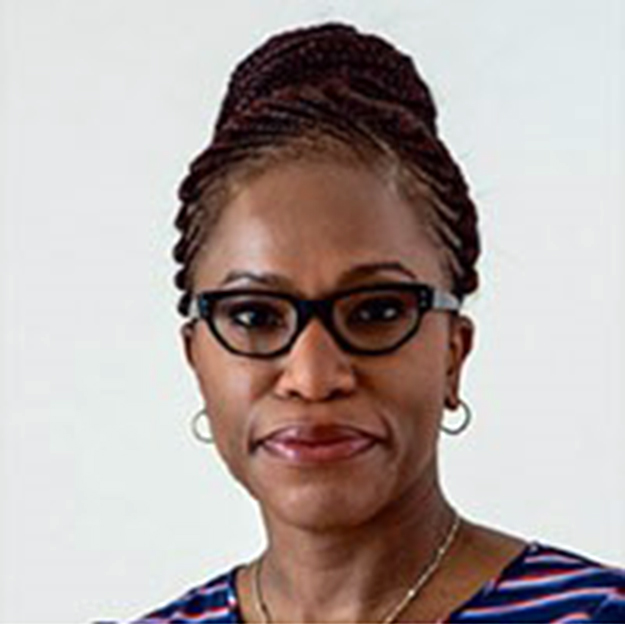 OFOVWE AIG-IMOUKHUEDE -
Fundraising and Organisational Development
Ofovwe Aig-Imoukhuede holds an LLB from Kings College, London, an MBA from the University of Cambridge and an MSc. in Development Management from the London School of Economics. She has over twenty years of professional experience in the financial and not for profit sectors and is a founding member of the Ovie Brume Foundation, remaining actively involved since its inception in 2003. She brings her experience in banking, finance, management and development to bear as leader of the Ovie Brume Foundation's Fundraising Committee and also serves on the Communications Committee.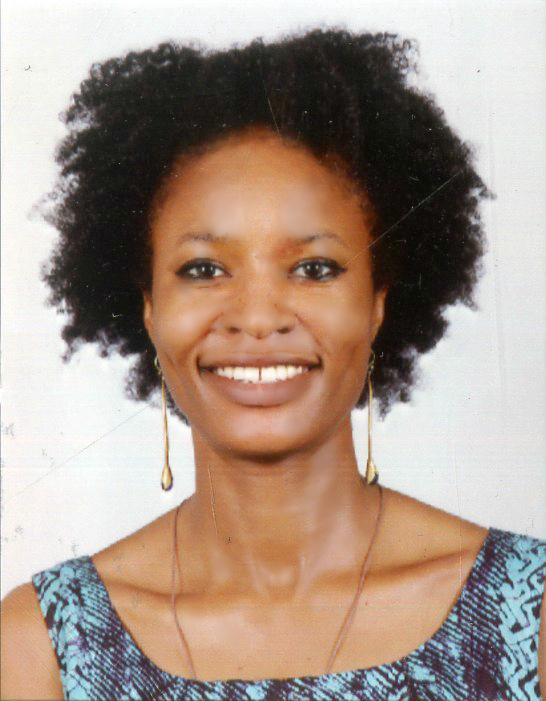 JITE BRUME -
Communications and Organisational Development
Jite Brume is an architect and landscape consultant who graduated from the Architectural Association in London. She is known for innovation and championing architectural sustainability with over fifteen years of experience in the field, working chiefly through her multi-disciplinary company Mappamundi Architects and international collaborations. She balances her professional career by teaching yoga and meditation and is co-founder of Surya World, an international wellbeing collective. Jite is a founding member of the Foundation and contributes her architectural, environmental, graphic design and communications skills to the organisation, having designed the Ovie Brume Foundation's logo and completed the architectural design for the permanent site. She leads the Communications and Branding committee, promoting the work of the Foundation through her international network and is a member of the Organisational Development Committee.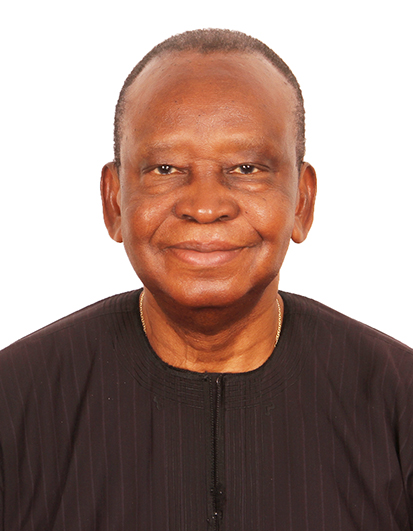 Brownson Dede -
Trustee
Ambassador Brownson Dede is a veteran diplomat with decades of experience in the Nigerian Foreign Service. As an idealist and a supporter of democratic process his role has been that of facilitator, both for the government and between governments. He is currently coordinator of the UN International Assistance Program for Independent National Electoral Commission (INEC). The institution is the main agent of democracy in Nigeria and was created by the constitution to organize Federal and state elections in Nigeria. They collaborate regularly with international organizations to strengthen the electoral process in Nigeria A staunch believer in the value of education Ambassador Dede believes all youth should be given the opportunity to study and actively supports organizations and individuals with this agenda.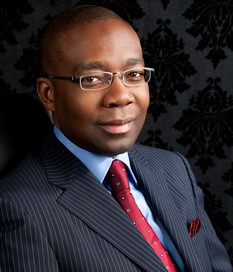 Aigboje Aig-Imoukhuede -
Trustee
Aigboje Aig-Imoukhuede is the Founder and Chairman of the Africa Initiative for Governance. He is a lawyer, banker, entrepreneur, and philanthropist. Mr Aig-Imoukhuede holds a law degree from the University of Benin and was called to the Bar in Nigeria. He also holds a Trium MBA, awarded jointly by the London School of Economics, New York University, and HEC Paris. He is a Fellow of the Chartered Institute of Bankers of Nigeria and a Fellow of the African Leadership Initiative. He is the Founder and Chairman of Coronation Capital, prior to which he was Group Managing Director and Chief Executive Officer of Access Bank Plc, where he led the transformation of the bank to rank amongst Africa's leading banks. Mr Aig-Imoukhuede is the Chairman of Friends Africa and the first African Co-Chairman of the GBC Health. He is also the President of the Nigerian Stock Exchange.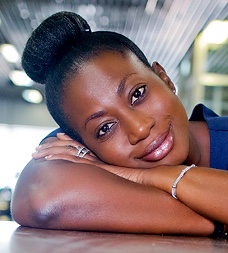 ADEDAYO OLUWOLE -
Strategy Development
Adedayo Oluwole is a community development and sustainability specialist. From her core experiences and competences, she brings on to the board of the Ovie Brume Foundation skills such as, provision of on-going organisational support to the Foundation's Leadership team; development of various project concepts; introductions and connections with various individuals/private sector organisations experts who provide in-kind and financial support to the Foundation. She also provides strategic partnerships between Kasher Consulting and Ovie Brume Foundation in the implementation of literacy projects in Lagos and Port Harcourt. She has served as Executive Director of the Ovie Brume Foundation has been on the board since 2012 currently leading the Strategy Development Committee.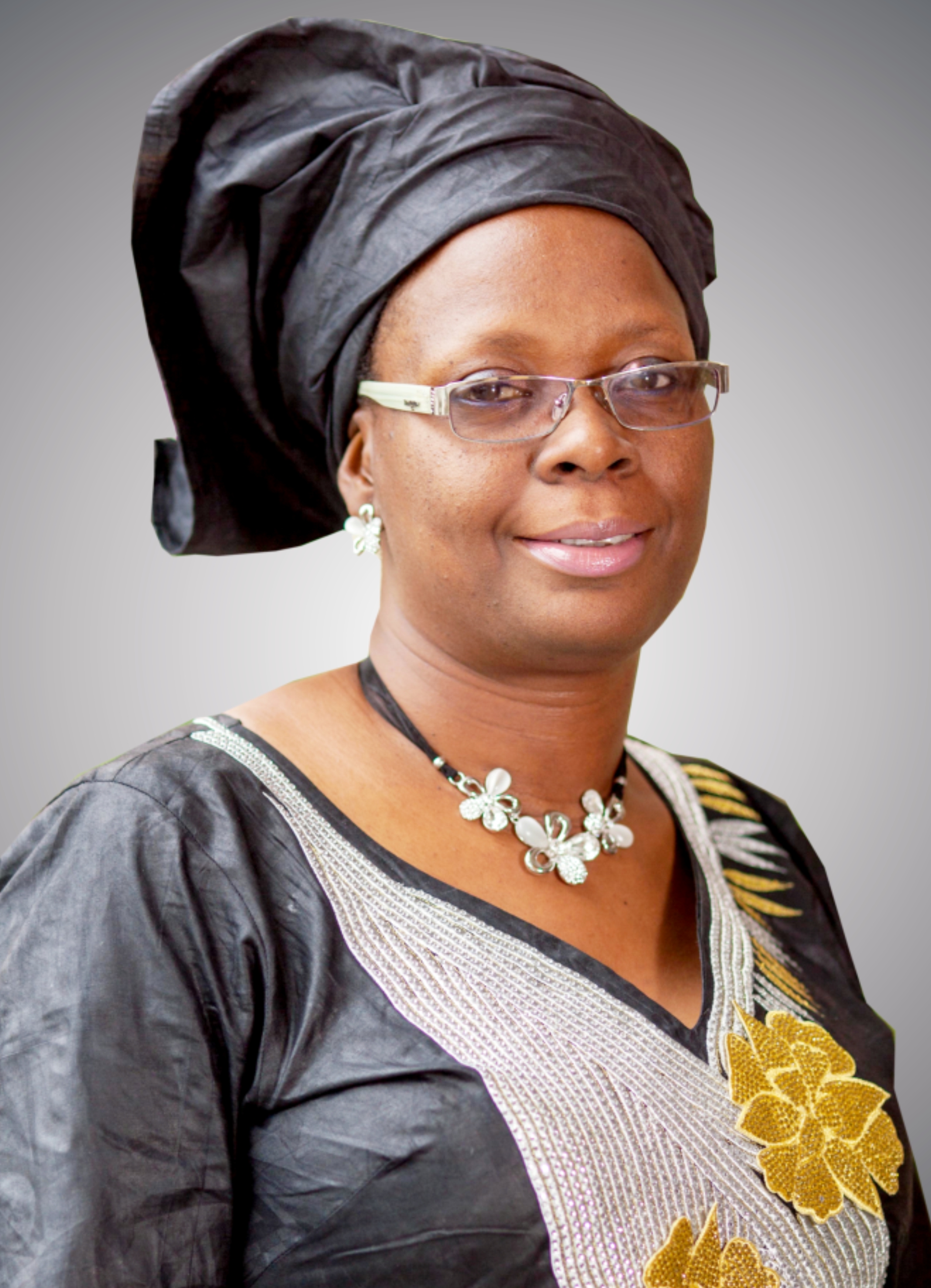 IWALOLA AKIN-JIMOH -
Communications and Strategy Development
Iwalola Akin-Jimoh has a background in nutrition, public health, health education and sports for development. She has acquired years of professional experiences in youth development, and brings to the board of the Foundation her experience in organisational development, strategic planning, outreach programming, human resource development, monitoring and evaluation, strategic partnership and stakeholders management. She has served as Executive Director of the Ovie Brume Foundation and has been a member of the board since 2012 and is a member of the Organisational Development, Strategy Development, Communications and Branding Committees. Iwalola Akin-Jimoh hopes Ovie Brume Foundation becomes the civil society of choice for partnership and programming on educational and livelihoods in sub-Saharan Africa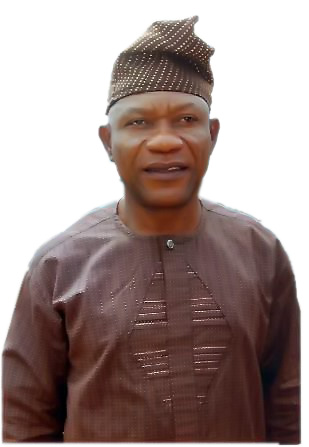 EBHOHIMEN EBOIGBE -
Organisational Development
Ebhohimen Eboigbe is an engineer with over thirty years of professional practice in engineering design and construction along with managerial responsibilities of company administration and project management. He is the principal partner of Tisco & Partners (Consulting, Civil/Structural Engineering Firm) and Chairman/CEO of Bohi Ltd (Building & Civil Engineering Construction Company). Already on the board of several organisations and associations, to the Ovie Brume Foundation he adds his wealth of experience and expertise in project management, engineering and organisational development. He joined the board in 2011 and currently leads the Organisational Development Committee. He looks forward to the beginning of the construction of the permanent site, which will radically improve the service delivery of the Foundation as well as increase the number of beneficiaries.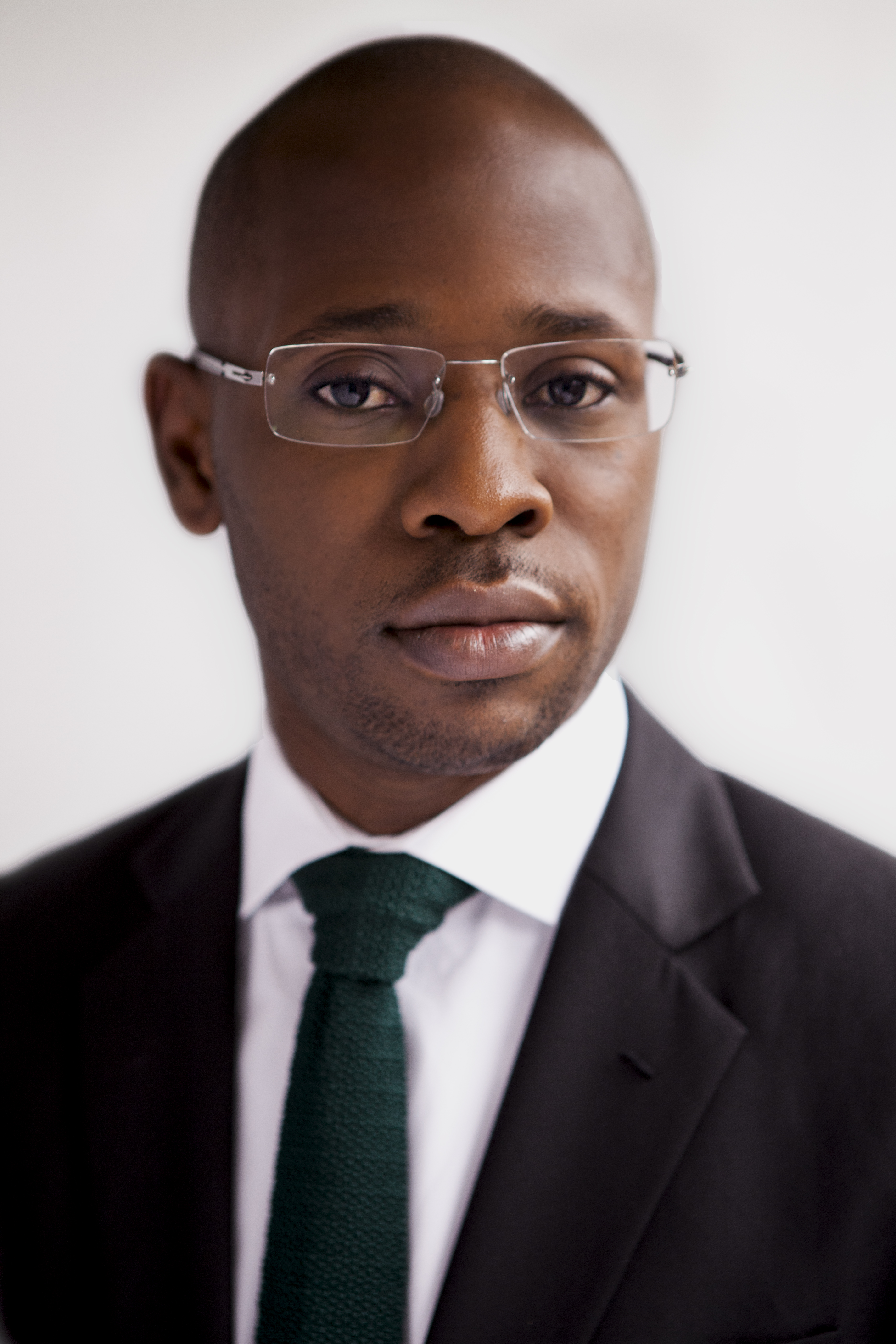 WALE IROKOSU -
Strategy Development and Fundraising Committee
Akinwale Irokosu is a legal practitioner and Notary Public with over a decade post-call experience. He is a co-founder and also the Managing Partner of Probitas Partners LLP. Wale is the lead Counsel at the Firm and combines a broad practice in litigation and commercial law. Mr. Irokosu adds his years of experience and expertise in law to help the Foundation achieve her vision and mission. He hopes to see the foundation play a major role in policy advocacy within the education sector, particularly around teacher's training and reasonable remuneration, which will ultimately improve the quality of learning in public primary and secondary school in Nigeria. He joined the board in 2015 and currently serves in the Strategy and Fundraising Committee.
BEZHIWA IDAKULA -
Communications
Bez Idakula is a multi-instrumentalist, singer-songwriter and composer. He founded the Bez Idakula Foundation to help the educational needs of children in poverty and to transform their lives in the same way his own life was affected and transformed. Bez is a member of the African Leadership Network and is one of two Nigerian members of Sandbox, a global network of young entrepreneurs. He also endorses 'Friends Africa' and the telecommunications brand Globacom and has appeared in their commercials. Bez brings his experience and visibility to champion the work of the Ovie Brume Foundation, where he has been on the board since 2015.

RHODA NANRE NAFZIGER-MAYEGUN -
Monitoring and Evaluation
Rhoda Nanre Nafziger-Mayegun holds a Bachelors degree in Sociology (Boston College), MSc in Health Policy, Planning and Financing (London School of Hygiene and Tropical Medicine) and is rounding up an M.Ed in Sociology of Education (Obafemi Awololwo University). She is a civil society practitioner and serves as the Executive Director of Linking the Youth of Nigeria through Exchange (LYNX-NIGERIA), a national youth development organization. Nanre is an experienced social worker with extensive experience in child and youth development and education. She comes to the Board of the relevant knowledge, serving as active member of the Monitoring and Evaluation and Communications Committees. She has served on the Board since 2015. Nanre hopes to see the Foundation refine and expand its programmes to enhance the lives of more youth through literacy and co-curricula activities that are critical to a young person's development.