History
About Ovie Brume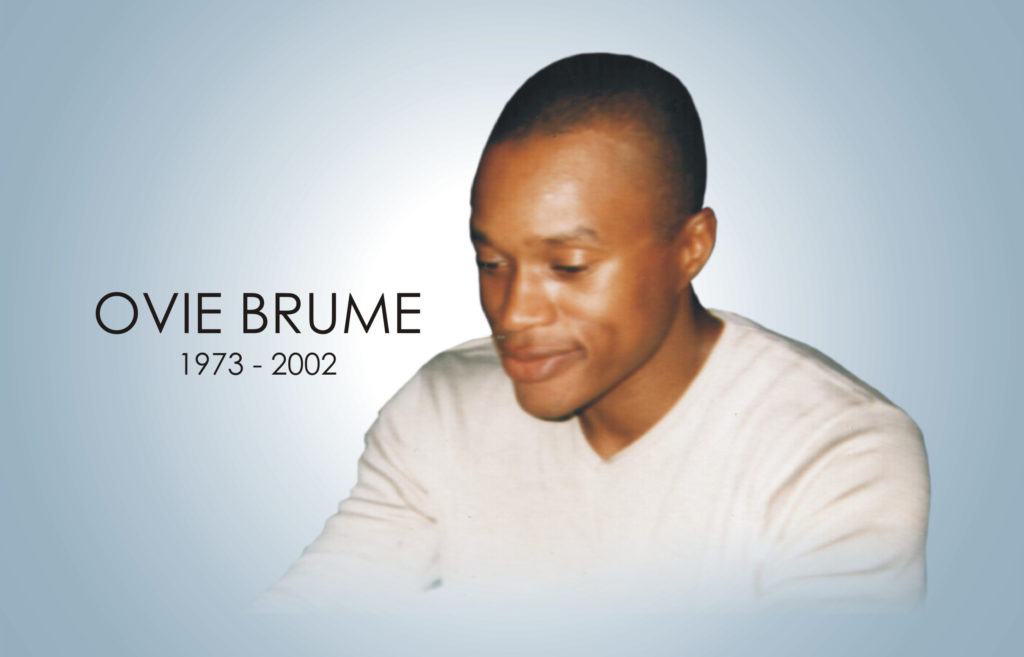 Oviehire Adeyemi Kesiena Brume was born on July 21st 1973 to Fred Brume and Evelyn Oputu, the only son among four children.  Ovie, also known to his parents as 'sunshine', was a high achiever who excelled both academically and in sporting activities.  He unexpectedly passed away on December 11th 2002, aged 29
Ovie studied both in Nigeria and abroad.  His primary and secondary school education was completed at Corona School, Victoria Island, Lagos and Fettes College, Edinburgh, Scotland.  While at Fettes, he met all academic challenges set before him and was also an outstanding athlete, setting seven school records, which stand to this day.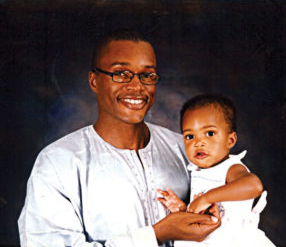 Ovie went to University in the United States of America, attending the University of California, Berkeley where he studied Economics and Business Administration and Harvard Business School for a Masters degree in Business Administration.  While at Berkeley, he maintained an excellent 3.9 grade point average and was on the Dean's list for the university.  He was also a star player for the university's rugby team and led the team to numerous collegiate championships.  His outstanding performance on the team resulted in his being named a member for the elite U.S. Colleges Rugby All Star team, which competed against teams from all over the world.  Between Berkeley and Harvard, Ovie worked as a management consultant with Deloitte and Touche.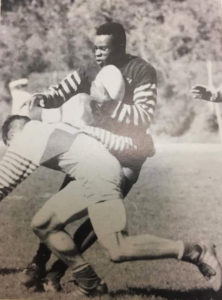 At Harvard Business School he was elected President of the Africa Business Club.  As President he organised a wide range of business and social activities for African students of the university.  After completing his MBA programme, Ovie returned to Nigeria in late 2001 to pursue his entrepreneurial ambitions.
Ovie was a big thinker with a keen entrepreneurial spirit.  He had brilliant ideas for the advancement of Nigeria and its people and upon his return to Nigeria he embarked on various projects in the communication, mining and petroleum industries.  He was hardworking, dedicated and committed himself fully to whatever project he worked on.
Ovie unequivocally believed that Nigeria had the potential to become a great nation.  He recognised that for Nigeria to fulfil its potential, young people had to dedicate themselves to building the nation by using their talents to develop businesses and industries that would make use of the incredible resources lying untapped.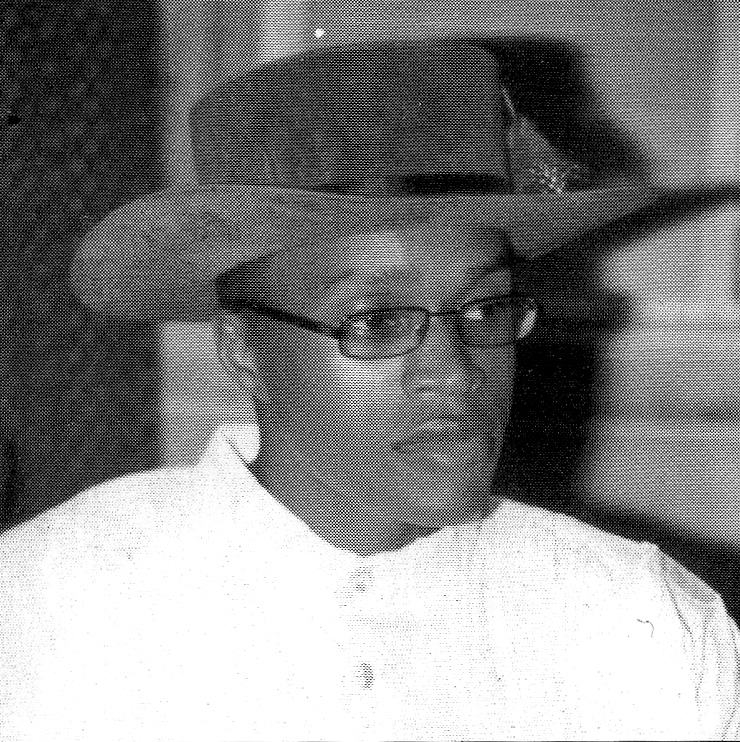 He firmly believed that the future of Nigeria lay in its youth and was concerned that the present generation of business and political leaders were not doing enough to nurture and support the country's youth.  He was keenly aware that the opportunities he had been given were not available to a large proportion of Nigerian youth and he feared that as a result, many of them would not be able to fulfil the promise that lay dormant within them.
Ovie was kind, gentle, and compassionate and was always ready to lend a helping hand, whether counselling or sharing his business knowledge with anyone who asked.  He had an ever-ready smile and loved the joyous and open spirit of children.  He was a caring son and brother, a loving father and husband and a loyal friend.  He touched the lives of everyone he met and is missed by many.