Future's Project Kick Off   
The Future's Project, funded by the Aspire Corona Trust (ACT) Foundation kicked off in September 2017. The project aims to provide young people with practical vocational training skills integrated with financial literacy and business management skills. The skills training include, Makeup, Catering, Fashion Design, Soft Furnishing / Interior Decoration, Leather Works and Beauty & Spa. The training will span a 4 months period with two months internship thereafter. Milestone achieved so far include:
Partnership with Zizi Cardow, Veni Vici, Head to Toes by Wendy, Fashion and Art Academy, Cut Caterings, Kuddy Cosmetics, Pine and Ivory Ltd, House of Azeezat and Grace Springs Vocational Centre.
Interview of over 100 shortlisted applicants and selection of project beneficiaries.
Selection and first meeting of the Project Advisory Council (PAC).
Placement of 41 beneficiaries at 15 training centres.
Weekly Business Management and Financial Literacy classes.
Partnership with the Association of American Exchange Programs Alumnus to provide facilitators for the Financial Literacy and Business Management Class.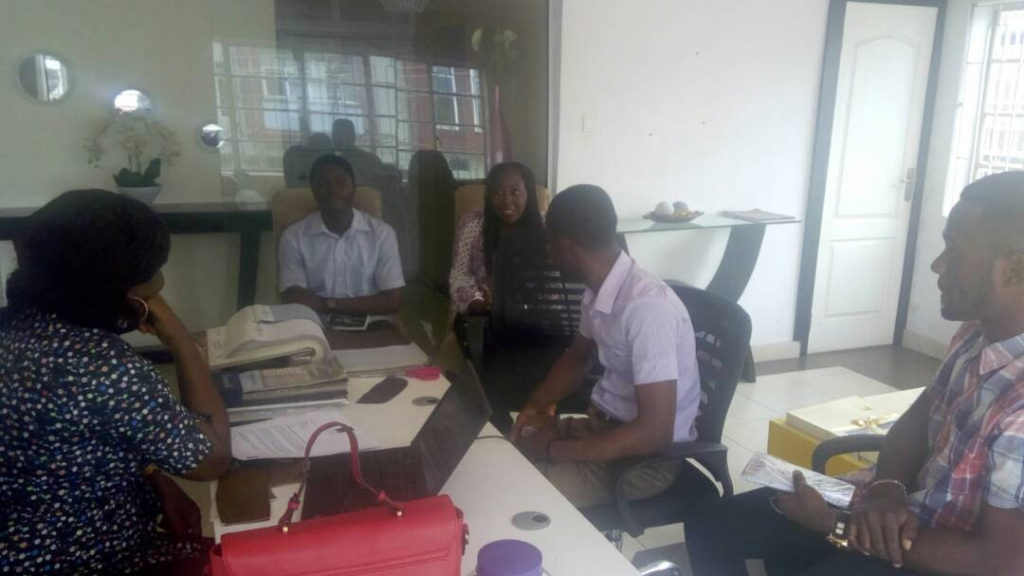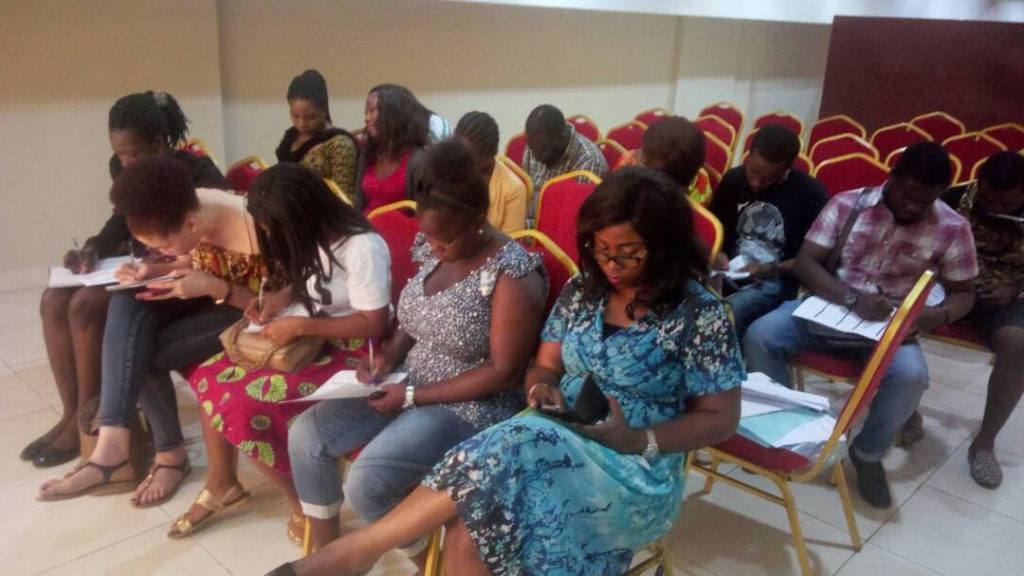 SAGE Foundation supports Ovie Brume Foundation  
The Ovie Brume Foundation has received a total grant of £5,000 from the Charities Aid Foundation (CAF) UK, on behalf of the Sage Foundation Nigeria. This grant will support the activities of the Foundation's Youth Centre for the following activities: ICT training, Taekwondo, Swimming, Music, Dance, Make-up training, Boys & Girls Empowerment Corner and the Global Peace Games. The Ovie Brume Foundation is most grateful to the Sage Foundation for this opportunity to impact her community.
2017 Lafarge Africa National Literacy Competition
The Lafarge Africa National Literacy Competition implemented by the Ovie Brume Foundation kicked off in March 2017. The competition provides literacy enhancement options for public primary pupils; it also provides opportunities to improve literacy skills of beneficiaries through Reading, Writing, Pronunciation and Spelling as well as other educational enhancement opportunities. The state "Run-off" and "Regional" competitions have been concluded in all six region of Nigeria.
At the state "run-off" stage, competition was conducted in the LGA at the senatorial zones in all 36 states of the federation including the FCT with a bid to produce candidates to represent respective states. This was followed by Regional Competitions which held in the six geo-political zones in the cities of Abuja, Kano, Abeokuta, Calabar, Gombe and Enugu. Each zones produced winners to represent their region at the Grand Finale in Lagos on 16th, November 2017 at the Eko Hotel & Suites.
Zone State Date Winner
North Central FCT, Abuja 18th October Plateau State
North West Kano 24th October Kano State
South West Ogun 25th October Ondo State
South South Calabar 26th October Edo State
North East Gombe 28th October Gombe State
South East Enugu 1st November Anambra State